The Horween® Collection at The Ashdown Workshop Co.
We've recently released our exclusive Ashdown Workshop Horween® Collection. This limited edition range features a range of our most popular handmade leather items, such as our Ashdown Workshop Premium Bi-Fold Wallets, that make use of the super premium Horween® Shell Cordovan leather, a rare and luxurious leather made in the USA. Hand-cut and hand-stitched, as with all of our wallets, our Horween® collection brings about that extra touch of luxury using this rare and small production leather. We also produce a range of products made from other Horween® leathers, such as our Horween® Chromexcel iPhone 6 and iPhone 6 Plus Cases. These items, along with our Horween® Shell Cordovan Wallets, add to our ever expanding limited edition Horween® leather collection.
About the Horween® Leather Company
Horween Leather Company was founded in 1905. For more than 100 years, their goal has been to make the best leather in the world. Making the best means doing lots of little things right. It means never mistaking fastest or cheapest with best. It means always using formulas that cut no corners, and components chosen strictly for their quality. In today's market, where speed and flexibility are at a premium, they offer customers an unparalleled blend of quality, consistency, responsiveness, and innovation.
Horween® Shell Cordovan Leather
Genuine Shell Cordovan is the art of tanning at its finest. More than just a colour, it is a very specific leather, from a particular part of a horsehide. The irregular oval shaped shells are tanned, stuffed, shaved, and then polished – a process taking at least six months. Each shell is slowly steeped in gentle vegetable liquors. The shells are genuine hot stuffed then slicked onto glass frames to dry. Each shell is hand curried and shaved by highly skilled artisans to expose the shell. Dyes are hand rubbed on for a deep aniline finish. Finally, the shells are hand glazed to achieve the rich, glossy look and feel prized by fine craftsmen.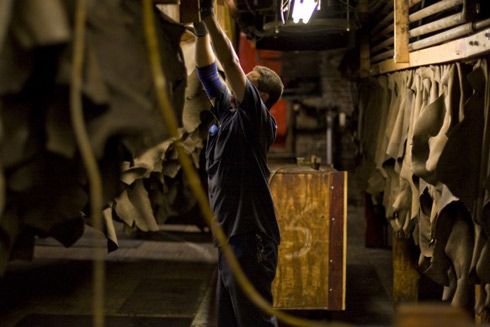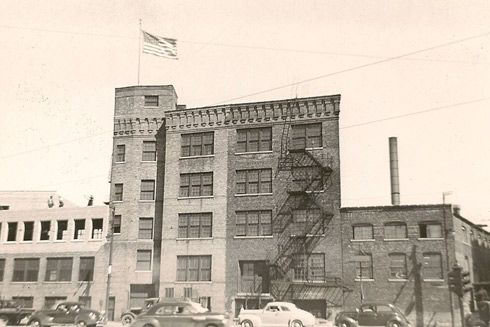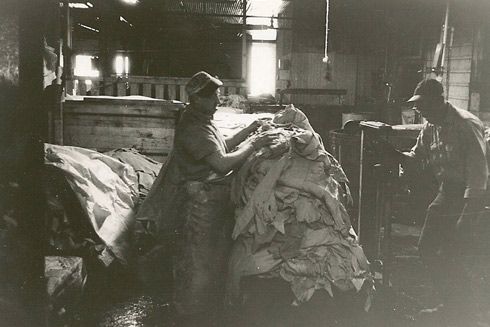 Available products from the Ashdown Workshop Horween® Collection